Josiah Daniels came to North Carolina in 2012 to pursue a Master of Divinity (M.Div.) at Duke Divinity School. Don't hold it against him! A native Texan, he had no investment in rivalries. While completing his M.Div., he met his now wife, Riley, who lived in Charlotte. Following his graduation in 2015, Josiah moved to Charlotte and where he made a home with Riley, their rescue pup, Nilla, and their rambunctious rescue kitten, Coco.
Josiah is deeply passionate about the ways faith communities, Christian, Jewish, Muslim, and all communities, can speak to the present homelessness crisis. He believes it is the responsibility and privilege of every citizen to participate in shaping a better world for the generations that will follow. He has a particular interest in community-building efforts that seek to address the historic inequities of our society in creative and life-giving ways.
When Josiah is not tackling family homelessness with the incredible CFH team," he enjoys being outside, reading, painting, woodworking, and serving at his parish, St. Peter's Episcopal.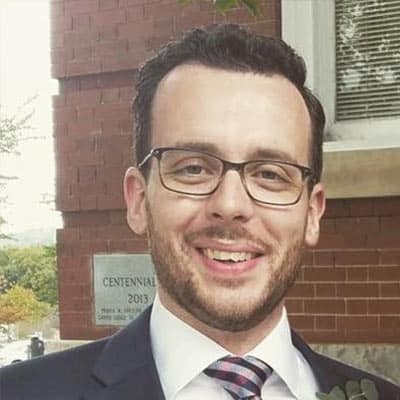 ---