---
We have plenty of opportunities to get engaged! To volunteer with Charlotte Family Housing, please complete and return the
Volunteer Engagement Form
.
Volunteer Spotlight: Susie Crain
Charlotte Family Housing would like to thank Susie Crain for her heart and willingness to serve our families experiencing homelessness. Susie is the Business Development Manager at Child and Family Development.

History with CFH:
Susie is on the Mission Board at Saint Martin's Episcopal Church and she has been Charlotte Family Housing's Volunteer Coordinator since 2015. Susie has led Hawthorne Place Host weeks and volunteered with our Youth Financial Literacy Program.
---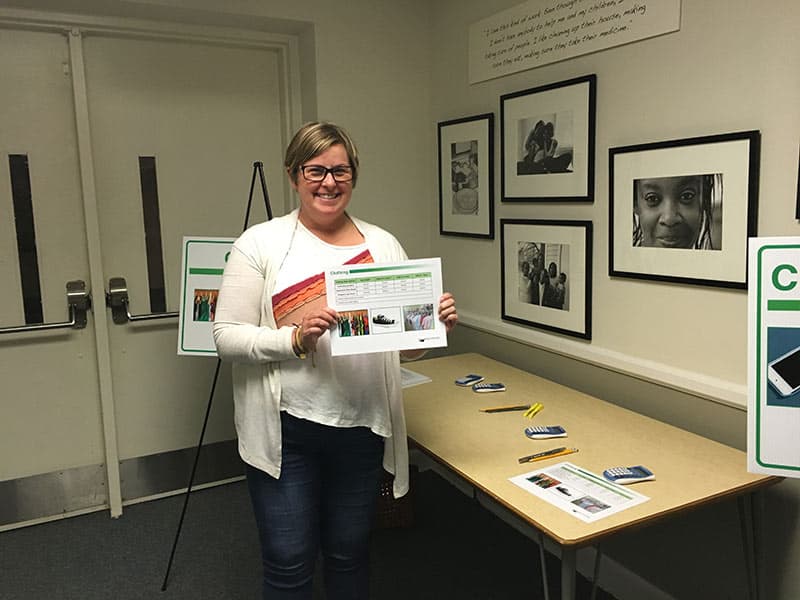 ---
Best Memory Volunteering:
"I love hearing affirming stories from other Saint Martin's volunteers, including families interacting with other families in the lounge during meal deliveries, an overnight host helping an RA out with laundry tasks before bedtime and having 2 volunteers show up on the same night and arguing about who gets to stay."
Fun Facts about Susie:
Susie has lived in Charlotte for 22 years, in four different areas all within the same two mile radius
She has probably attended more than 20 rodeos in her lifetime growing up in Texas
---