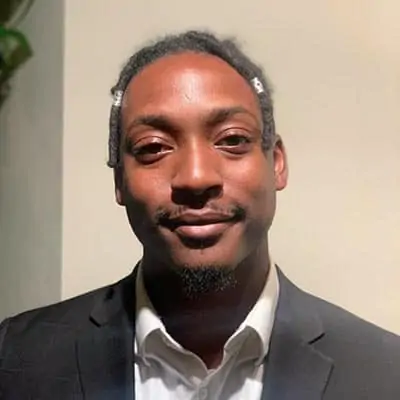 Born in Augusta, GA, Eddie was raised in North Augusta, SC for the majority of his childhood. Raised by a single mother who always exemplified the importance of giving back to one's community, Eddie began volunteering at a very early age. Having worked with several organization such as "The Boys and Girls Club", "YMCA", and "Habitat for Humanity" , Eddie learned just how vital it was make active contributions to help uplift an area in any way it needs.
Eddie moved to Charlotte after getting his double business degree in Marketing and Hospitality in 2017. During his time in undergrad he did projects and marketing with his local chapter of the NAACP, as well as organized a variety of volunteer projects that focused on mentorship, sustainability, and skill building. Once in Charlotte he completed his Master's degree in Communications at Queen's University of Charlotte. While at Queens Eddie oversaw 60+ student organizations, where he lead monthly workshops teaching leadership, event management, and team building. He also reviewed and ensured each organization completed at least one community service program or philanthropy event per semester to highlight the value in being civil servants.
In his free time, Eddie loves to travel and try as many new experiences as live will provide him. He firmly believes that as long as that if someone brings positivity into your life, you have a duty to pass that positivity onto the next person who needs it.