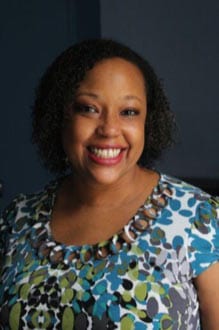 Sheneathia's son gave her a Mother's Day gift that said, "You make me feel safe." These precious words are particularly poignant, considering the crises Charlotte Family Housing (CFH) program graduate Sheneathia and her three children endured. Sheneathia's dream of marital, housing, and family stability deteriorated into a nightmare, when domestic violence ultimately led to homelessness.
Connecting with us through a domestic violence shelter, Sheneathia took advantage of many CFH programs over a two-year period that empowered her on her path to self-sufficiency.
Sheneathia graduated from our program and achieved her goal of home ownership earlier this year! She also progressed from a warehouse job to a housing coordinator for a major housing and mortgage assistance provider.
Her children endured harassment, when classmates discovered they were homeless. But, today, Sheneathia reports that their journey has taught her children that "hard work can get you through hard times" and they have a positive outlook and confidence in dealing with life changes.
Sheneathia greatly appreciates that, during an exceedingly stressful time, her social worker had no bias, provided clarity, and helped rebuild her self-esteem. She is thankful that Charlotte Family Housing is "there to help you help yourself."
---
Sarah and her son moved to Charlotte from New York, seeking a lower cost of living, but she struggled to find affordable housing near work. They moved from place to place, until extended family members could no longer afford to assist her. Ultimately, Sarah quit her warehouse job, as her overnight shift forced her to leave her son unattended. She diligently sought and found new employment, but affordable housing continued to elude her.

Once she and her son moved into Charlotte Family Housing's (CFH) transitional housing, she began to work with social workers to achieve her goals of permanent housing, quality childcare near work, financial stability, reliable transportation, and education. Sarah now recommends CFH, all the time, declaring that, "Charlotte Family Housing's social workers are wonderful and I enjoyed working with them. They definitely helped me grow, as I haven't always been good with money. They helped me get a car through the Jumpstart initiative, and my trip to work went from a two-hour bus ride to a 15- minute drive."

Thriving in permanent housing, maintaining two jobs, becoming a certified nursing assistant, and pursuing nursing school, Sarah is thankful for CFH's support. "I am very grateful. I don't know where I would be without them. I now pay attention more, instead of just spending aimlessly, and I'm saving money now."
---
John is a hardworking single dad, who is committed to being a great father to his 6-year-old son Troy. After Troy's mother left the household and developed a lifestyle that endangered him, John felt compelled to leave his 50-60 hour a week auto industry job to find something better as he chose to become primary caregiver for his son. Unable to find full-time work as quickly as he had hoped, he stayed in the apartment they shared as long as he could until he was evicted, as it was too much for him to handle alone. He found work, but at less hours and for less pay, and he remained stressed as the drama with Troy's mother continued. He entered Charlotte Family Housing, relieved to find safe and comfortable housing, and determined to build a better life for his son.
While in the Plaza Place shelter, John would often offer to help with maintenance projects around the building. His social worker recognized this skill set and helped him write a resume and cover letter for a maintenance position that was open with a CFH faith partner. John was offered the position, which significantly increased his income. The stability and change in income, increased confidence in his ability to provide for his son and helped him get back on a path to self-sufficiency.
John's social worker then began talking to him about obtaining a
Hope Team
. John was hesitant as he didn't want the members to feel like he was looking for a handout. His social worker encouraged him and communicated that it was not required but that developing social networks would be a positive thing. John decided that he needed "to stop pushing people out" and "accept the help that is in front of him." John was partnered with a Hope Team and they have begun to form a strong friendship. They meet regularly and attend sporting events and John has commented on the resulting network of support. "Before I had a Hope Team, I didn't really have any friends. Now, I have a support network, and Ms. Laura is a great female role model for my son."
Since working at the church his income has increased, he received a promotion, and he's never missed a savings payment, an integral part of the CFH program. Troy is stable and doing well in school. John is attending an orientation to secure Habitat Housing once he graduates from the program.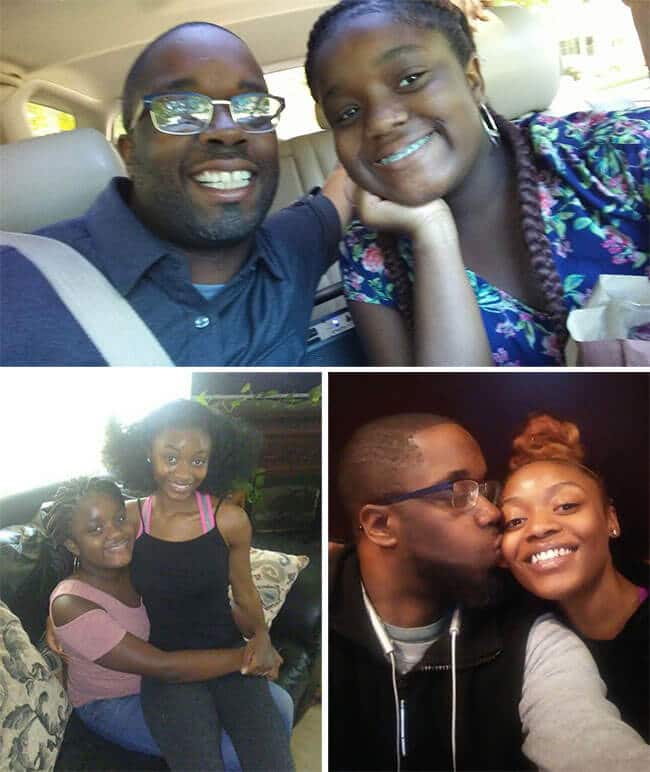 ---
After gaining full custody of his two daughters and becoming a single father, Lamont had neither affordable childcare nor strong family support. With his decrease in household income, the cost of raising children on his own, and a job that didn't pay enough to start, Lamont ultimately became homeless, due to eviction from foreclosure.

Upon entering Charlotte Family Housing (CFH), he lacked transportation, savings and other resources; but CFH promptly connected him with community supports to secure affordable childcare.

Lamont is a hardworking dad, but only had experience working what he called "common jobs," and he desired to learn marketable skills to maintain steady long-term employment with the opportunity for advancement. After CFH housing resource coordinators assisted him in finding permanent housing, one of his job assignments ended, leaving him without income. He, however was committed to creating a good life for his daughters, and through a CFH collaboration with the Goodwill Career Center, Lamont participated in 12 weeks of HVAC training, which positioned him to receive a better job. Soon after his Hope Team partners reached out on his behalf, and provided the social capital support that led Lamont to a position with Piedmont Natural Gas.

While in the program, Lamont's CFH social worker, in collaboration with Common Wealth Charlotte, guided him in repairing his credit, establishing monthly savings, and obtaining a vehicle through Charlotte Family Housing's transportation program, Jumpstart. After his first six months, his pay increased with more room for advancement. Upon completing the CFH program, Lamont was making preparations for home ownership.
---
Ally Wood is an outspoken, hardworking, college-educated woman who experienced homelessness after a series of poor choices in an effort to create a better life for her sons. Her commitment to raising strong, intelligent young men has been the theme of her journey. Once she entered the program with Charlotte Family Housing, she was assigned a social worker who helped her get back on track emotionally and financially, while the CFH housing team helped her secure housing in a condominium provided by CFH faith partner Christ Church. "The program was amazing and the condo was a great blessing, especially the location," said Ally.

Ally was also thrilled to be matched to a Christ Church Hope Team, who provided encouragement and support to help her advance in her career, and served as a group of mentors for her sons. "My Hope Team was FANTASTIC. It was like I had my own personal team of angels; it's a good feeling to know you have someone there who genuinely shows that they care. They even came to my son's graduation." She now has a job that she loves, earning more than she did when she entered the program, and along with her personal success, her dreams for her sons are coming to fruition. Her eldest is now doing well at Central Piedmont Community College, with plans to attend UNC Charlotte in the fall, while her youngest plays basketball and participates in ROTC at North Mecklenburg High School. Ally graduated the program with a significant amount of savings, the ability to sustain housing on her own and a new outlook on life. "Charlotte Family Housing actually really helped rejuvenate me, it was like a rescue."
Names in the success stories presented above have been changed to protect privacy.
---
Below is a link to a story of one of our clients as shared by a key funder, United Way of Central Carolinas.
---