Charlotte Family Housing has developed strong roots as a result of the investment and support of faith partners in our community. These partners have provided time, treasure and property to help empower and guide families on the path to self-sufficiency.

Key efforts led by the faith community include:
---
A Hope Team is a group of 3-6 volunteers who partner with a family to provide love, support and encouragement. Hope Teams build relationships with families under the guidance of our social workers and the Hope Team manager. A Hope Team helps empower a family to reach their goals by offering friendship, providing a positive support network, and increasing opportunities to build social capital. Some of our Hope Teams have come from Christ Episcopal Church, Covenant Presbyterian, Forest Hill Church, Myers Park Presbyterian, Myers Park United Methodist, Sardis Presbyterian, St. Johns Baptist Church, St. John's Baptist Church, St. John's Episcopal Church, Renovatus, andTemple Beth El.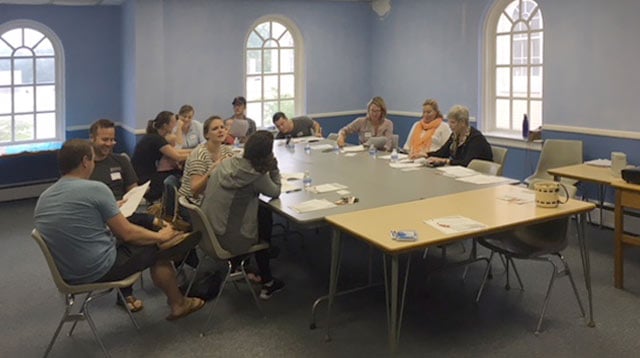 ---
---
"I believe that walking beside, encouraging, and providing assistance from my areas of expertise to a family is a beautiful way to use the gifts I have been blessed with to serve our community."

- Forest Hill Hope Team member
---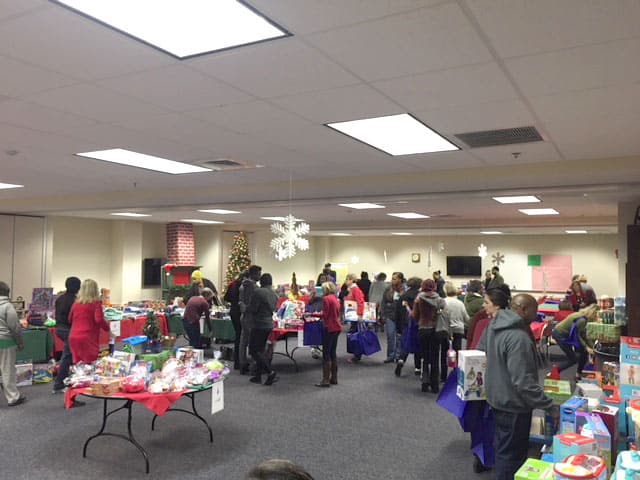 ---
The Jubilee Store offers Charlotte Family Housing program participants and graduates an empowering, hopeful, dignified way of purchasing holiday gifts for their families. Through the opportunity provided by the Jubilee Store, families can actively engage in budgeting for, selecting, and purchasing gifts for their family members.

On average, nearly 100 families shop and purchase new, donated gifts at 30% of the retail price. More than 150 volunteers come together to make the store a success by leading toy and gift donation outreach efforts, hosting children's activities so that moms and dads can shop, welcoming volunteers, assisting shoppers, serving food, wrapping gifts, setting up, decorating, and tearing down the store. We especially thank Myers Park United Methodist Church, Myers Park Presbyterian Church, and Christ Episcopal Church for hosting this annual, highly anticipated event.
---
"The Jubilee Store is a great opportunity for families to have a hand up, not a hand-out. Things at the store are not free, but discounted so that you get a bargain. I can spend my own money and get a good deal; it's not just handed to me. I don't want to feel like everything is free because of my situation. The store gives me pride and honor by giving me a chance to buy my own gifts. Everyone did a fantastic job with organizing the store. It was wonderful!"

- A CFH program participant
---
We are thankful for the following faith partners who faithfully invest and serve as volunteers.
---
Christ Episcopal Church
Church at Charlotte
Elevation Church
Forest Hill Church
Good Shepherd United Methodist Church
Mosaic Church
Multiply Church
Myers Park Baptist Church
Myers Park Presbyterian Church
Myers Park Presbyterian Church CROSS groups
Myers Park United Methodist Church
Park Road Baptist Church
Providence United Methodist Church
Sardis Presbyterian Church
St. Gabriel Catholic Church
St. John's Baptist Church
St. John's Episcopal Church
St. Martin's Episcopal Church
St. Paul Baptist Church
St. Peter's Episcopal Church
Temple Beth El
The Park Church
Trinity Presbyterian Church
Wilson Heights