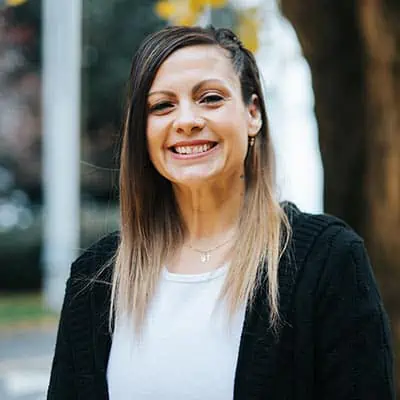 Lydia DaRosa was born in Puerto Rico and later raised in Long Island, New York. Lydia served in The United States Military-Army Branch. After serving her country, Lydia returned home and received her Associates Degree in Business Administration from Florida Metropolitan University and an Associate's Degree in Human Services at Gaston College. Lydia's experience and bestowed upon purpose to advocate and minister led her to Charlotte Family Housing, first as an Resident Advisor and currently the Intake Coordinator.
Lydia has always known that she wanted to be the voice for others through advocacy. Having the experience of her voice being silenced so often, pushed her to pursue avenues that allowed her to advocate for herself and others who weren't able to do so, due to the control of others. This led Lydia to join the Military and while finding her voice, she found purpose in becoming a mom, which cut her stint in the Military as she returned home to raise her family. However, this did not stop her fight to be an advocate for others. Lydia pursued a nursing degree but building a family took precedent as her family needed more of her attention. This was due to having kiddos who lived with Autism and other health and mental health-related diagnoses. This experience pushed Lydia to continue the fight off the strength of being an example for her family and showing them that they too have strength within them.
Lydia tried pursuing nursing again, but she received a different sign that the way to give back and advocate for others was through her voice-speaking the word. This led Lydia to her degrees in Human Services and Business Administration. While working at Kings Daughter's Ministry as the Lead Shelter Manager, she was able to use her voice to advocate, empower and help guide the residents. This provided her the skills to minister and share stories that in returned helped families move further in their journeys. This experience brought Lydia to Charlotte Family Housing where she became a Resident Advisor and later the Intake Coordinator. Growing up never having a voice, being a survivor of abuse, experiencing homelessness and learning how to be strong for her family allowed Lydia to immerse herself in her role as the Intake Coordinator. She is now able to be the voice for the voiceless and share their stories in a way where it is heard and seen through advocacy and ministry. In her spare time when she isn't advocating or speaking the word to others, Lydia enjoys hiking, rescuing animals, spending time with her 5 children and ministering with her oldest son who defied the limitations of Autism. Her biggest joy is that he will be able to continue ministering from his own pew one day as he is currently going to Seminary School to become a Pastor.