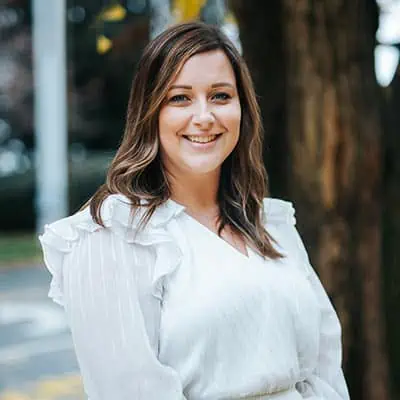 Marissa Patti brings a strong passion for serving others and offering support to those in need. Born and raised in Central Pennsylvania, Marissa learned that she wanted to work in a "helping profession" from a young age. Marissa earned a Bachelor's Degree in Psychology from Stevenson University and a Master's Degree in Clinical Social Work from Walden University. Her previous experiences, that lead her to Charlotte Family Housing include, working as a Registered Behavior Technician, providing therapy to children, diagnosed with Autism, and their families. She also worked at an Addiction Recovery Center, providing individual and group therapy, as part of a multidisciplinary team.
As the Lead Clinical Family Social Worker, Marissa and her fellow social workers, provide support and guidance to the families being served at CFH. The social work team ensures empowerment is at the center of their work with the families. Marissa also builds relationships with community agencies so that our clients can be connected to as many beneficial resources as possible. Marissa uses her experiences in serving children and families to fuel her work with the clients at CFH.
In her free time, Marissa enjoys spending time with her family and her dog, Kaia. She likes to attend sporting events, theatrical performances, and bake. Marissa is honored to be a part of the CFH team and is always looking for ways to learn more about serving communities in need.